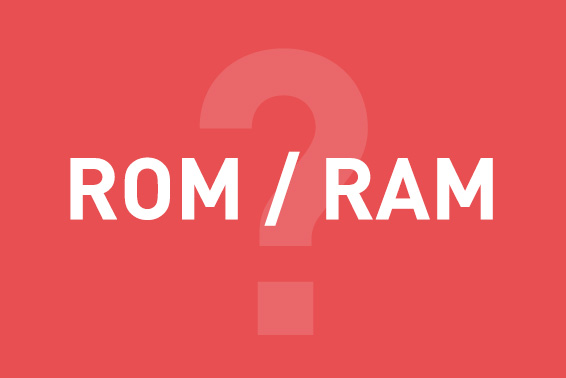 The eternal question of the difference between ROM and RAM requires some clarification.
Are you one of those who never knows which is which, or which stores what and where in your smartphone?!
Here is a quick overview of everything you always wanted to know about ROM and RAM.
ROM
is one of the types of memory on your smartphone. It provides internal storage, your phone's storage memory and it also contains hidden OS files. If you want to access the ROM on your Wiko phone, go to
Settings > Storage
.
RAM
, , the other type of memory on your phone, is like its short-term memory. For example, it will allow you to launch applications and ensure that they work correctly.
By way of example, let's look at the ROM of both the HIGHWAY and the RAINBOW:
The
HIGHWAY
has 16 GB of ROM, of which 2.41 GB is used for internal storage (applications and their data, etc.), 10 GB is used as phone storage (personal files, MP3, photos, etc.) and the remainder for system files (those famous hidden files!).
The
RAINBOW
includes 8GB of ROM so its memory allocation is more straightforward: all of your data (applications and their data, personal files, music, videos, etc.) are grouped together.
Related products
Other articles in this section:
Text replacement if the text does not appear