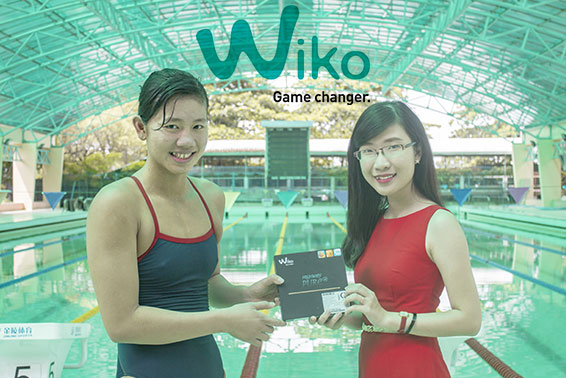 WIKO'S MEET & GREET WITH ANH VIEN
This June, WIKO's representative has an honor to meet and greet with Anh Vien- the "golden girl" of Vietnam's sports with the achievement of 8 gold medals and 8 new SEA Games breaking records in swimming category during the 28th SEA GAME in Singapore.

To achieve such an astonishing result, Anh Vien is joining a highly strict & disciplined exercise scheme since she was 12 years old. Each year, it is estimated that Anh Vien swims up to 5,000 kilometers. She is also well-known for follow strictly to an eating diet in terms of both portion size and nutrients, which was with a scientific perspective to fit her swimming progress.

As we all admire to this young, strong girl in the game and yet very friendly outside the real life, Wiko has given Anh Vien the WIKO HIGHWAY PURE to encourage Vien to live up to her passion. Vien's image is a competent evidence for the WIKO spirit – which encourages people to explore and overcome the daily existence, to break all the records, to be cool and meaningful. Although not using the phone regularly, when WIKO's representative asked Vien to take a selfie, Vien has no hesitate to join.

The "You Define Your Selfie" campaign has included many young artists to spread out the message of being confident to show your Social Trademaks. Explore the coolest selfie moments of these artists at website http://tudienselfie.wikomobile.com

Wiko Highway Pure is one of the world's slimmest 4G smartphone and striking camera feature. Its main camera with 8-megapixel and 5-megapixel front camera, which integrate lots of photo editing modes will help you capture all the most important moments in your life.


Related products
Other articles in this section: