VIEW2 PLUS
Full screen. Full pooower.
All about display!
The innovative 19:9 Full Screen delivers total immersion, with outstanding images and ultra-smooth, lasting performance.
Distinct design.

True comfort.

The innovative screen design maximises your viewing area. Extra usable space and an extended screen come nestled in a smartphone that fits comfortably in your palm.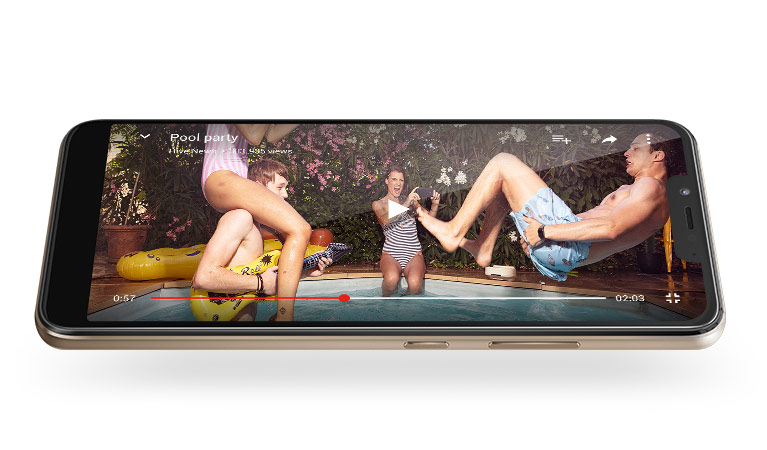 Super immersive
& handy
Super immersive & handy
The tailor-made user interface is exactly tailored to fit the whole Full Screen. Enjoy maximum immersion, from shows and games to all your apps.
Strong,
dynamic performance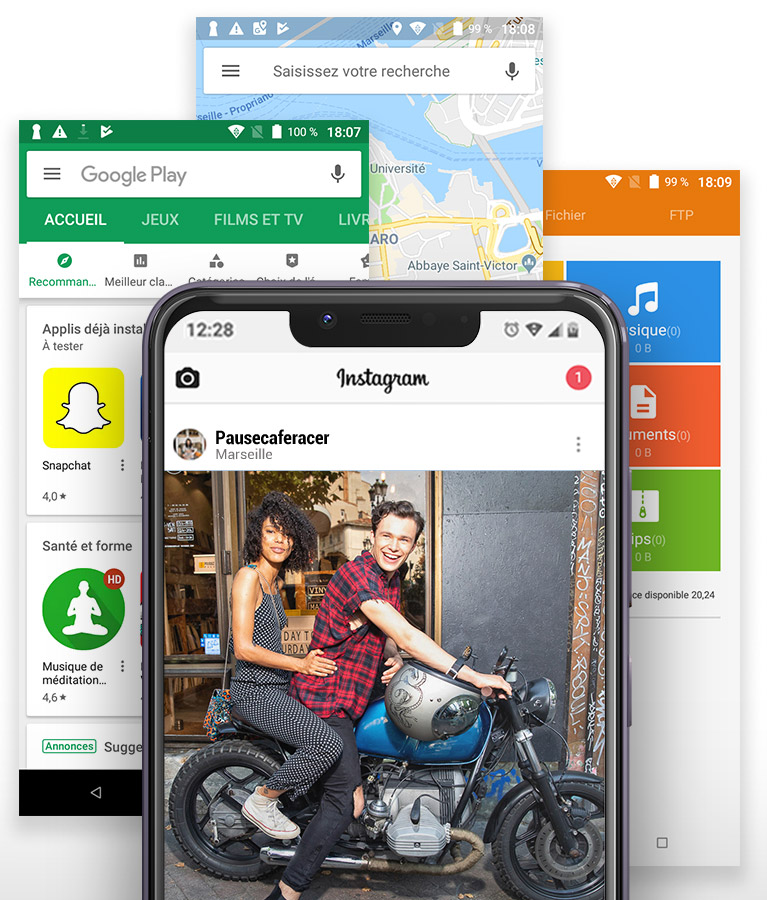 Reactive.
Smooth
multitasking.
Reactive. Smooth multitasking.
There's a lot going on backstage, as the Qualcomm® Octa-Core 1.8GHz processor and 4GB RAM ensure seamless multitasking when you switch between apps. Always ready for binge-watching sessions, 4G LTE brings you quick streaming and downloading.
Adaptable storage
Never be short on space for your apps, music, photos and clips. Every memory is safely harboured with the abundant 64GB ROM on board. Enhance your storage further with a 256GB MicroSD card. Free unlimited storage* is available on Google Photos™.
* Unlimited storage for high quality pictures and 1080p videos, requires Google account and Internet connection.
Enduring battery
Calls, music, movies, chatting, gaming… keep on going! Made for the demanding user, you can rely on long-lasting power in a single charge. The 4000 mAh battery is full of juice to enjoy your Full Screen for longer, with a full day of intensive use.
Post-worthy images
A smart camera experience for amazing photos, self-portraits and clips meant to be shared.

Stunning photos.
AI imaging.
Stunning photos. AI imaging.
Extend your power of expression with amazingly pro-like portraits, easily attainable with the AI powered* 12MP dual rear camera. The specially designed app* smartly recognises and adapts setup requirements. The result is sharper subjects in Live artistic blur and higher quality and accuracy in Face Beauty and HDR modes. Show the fine details in all conditions on the Sony IMX486 sensor. Just point and shoot, as Auto-Scene Detection adjusts settings for high-quality portraits. Even take luminous shots in any lighting due to the built-in Low light optimising technology.
*AI for HDR, Portrait and Face Beauty will be available after launch via OTA updates.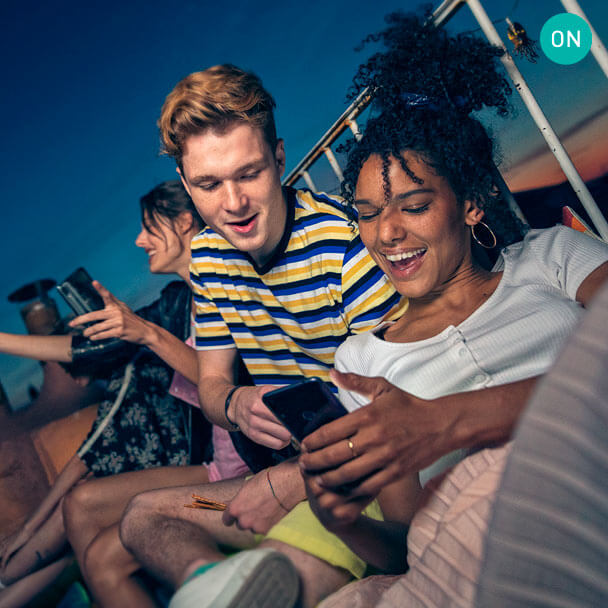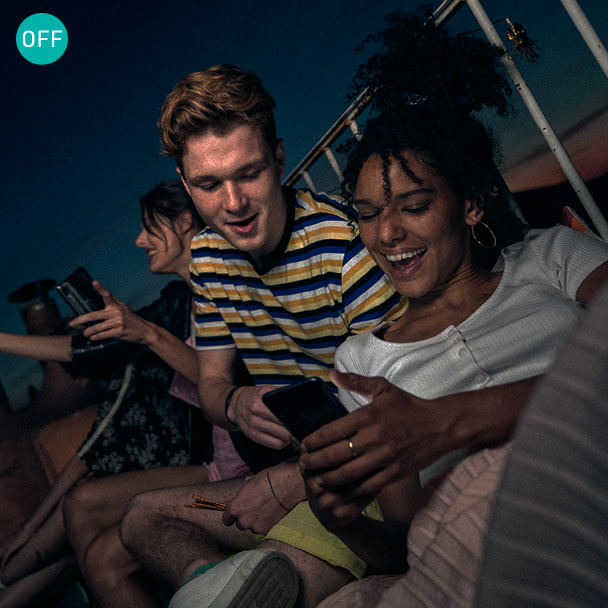 Bright. Sharp.

Clear!
Bright. Sharp.
Clear!
The large 1.25 µm pixel size and Phase Detection Autofocus optimise dark environments for luminous and sharp photos. Snap without the effort thanks to smart camera features. Instant Multi-frame processing and Blurless work in harmony to automatically minimise blur and noise. In the evening, Night mode renders bright and natural looking pictures.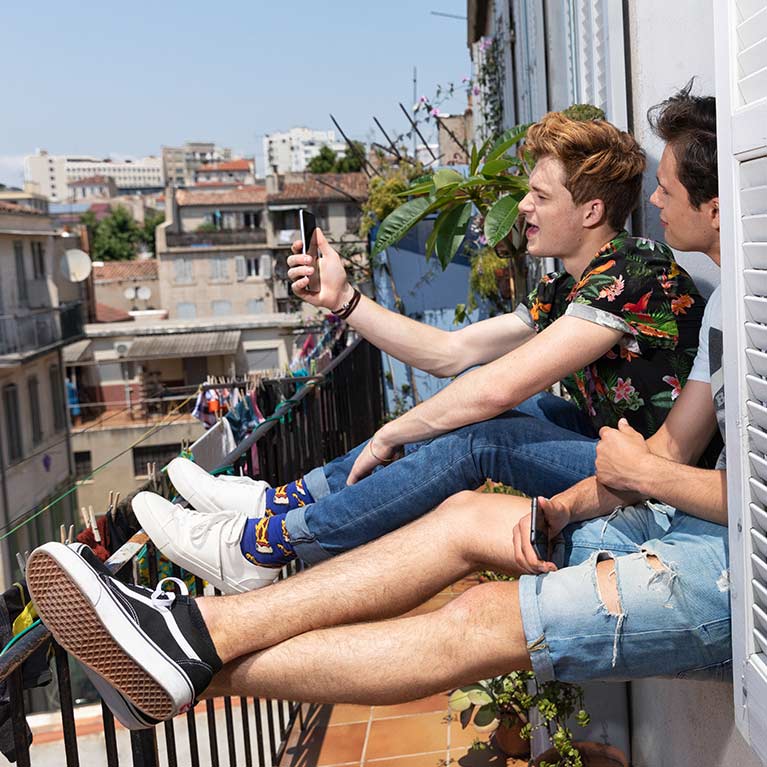 Expressive selfies
Expressive selfies
Artsy

and effortless

Selfie time is anytime with the 8MP front camera and its large f/2.0 aperture, capturing more light. Amplify the quality of your self-portraits with Auto-HDR, activating by default to adjust setup based on lighting. Let your creativity out to play with Live portrait blur, Face Beauty and Live filters.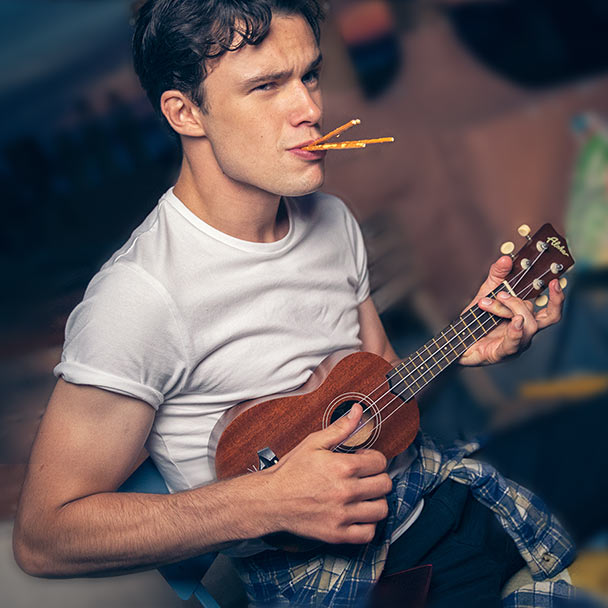 Clever
blur
Get your picture to focus on what catches your eye, as Live portrait blur highlights your subject and softens your background.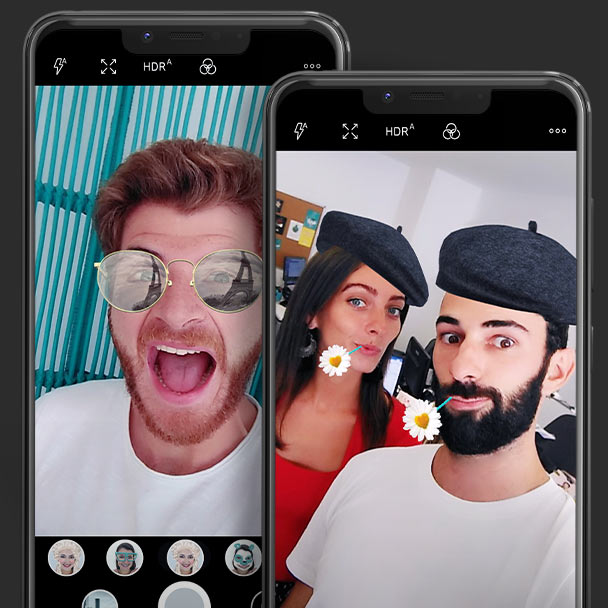 Inventive
real-time filters
Accessorise with hats and shades, or disguise yourself with animal masks and more, using comical Live AR Filters. A wash of colour brings an extra touch with Live Filters.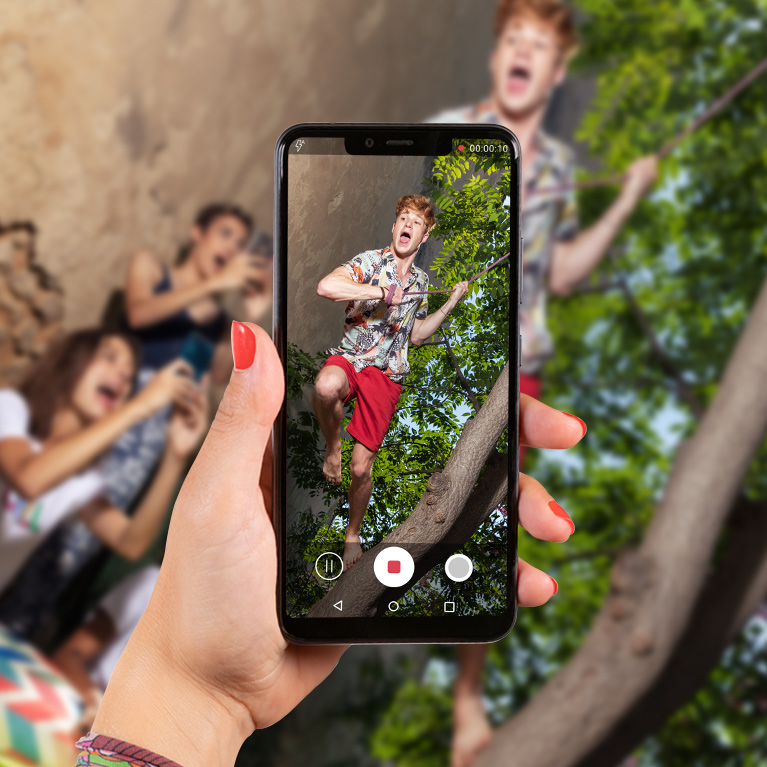 Uber cool clips
Uber cool
clips
Those hilarious moments deserve to be shared without delay! Record a quick 15 second clip with Short video, ready to be posted. Smooth videos get more views! Both the selfie and rear camera have FHD Video stabilisation powered by Vidhance* to eliminate shakes for stable footage.
*World leading video enhancement software for smartphones.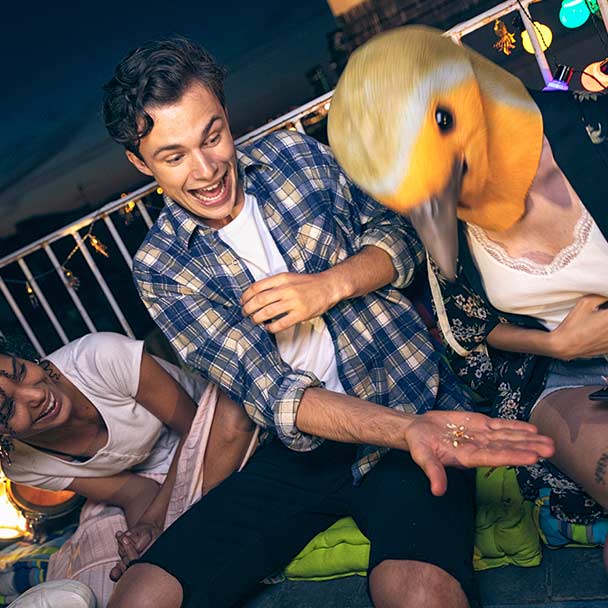 Movielike
impact
Professional clips are just a mode away with cinematic effects. What better to build up intensity than Slow motion! Filming speedy scenes adds some zest to your story with Time lapse.
Smart. Updated. Practical.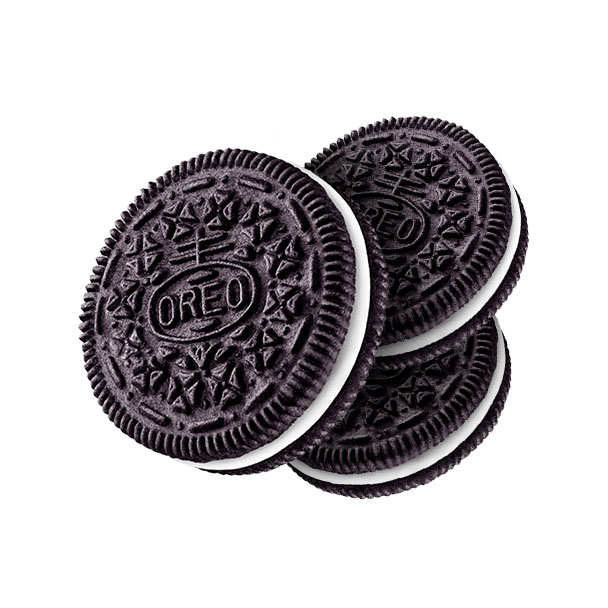 Streamlined

experience

With Android™ Oreo™ *, what you get is added memory, quicker performance and the most recent Google apps feature and security updates.
*Android is a trademark of Google LLC; Oreo is a trademark of Mondelez International, Inc. group.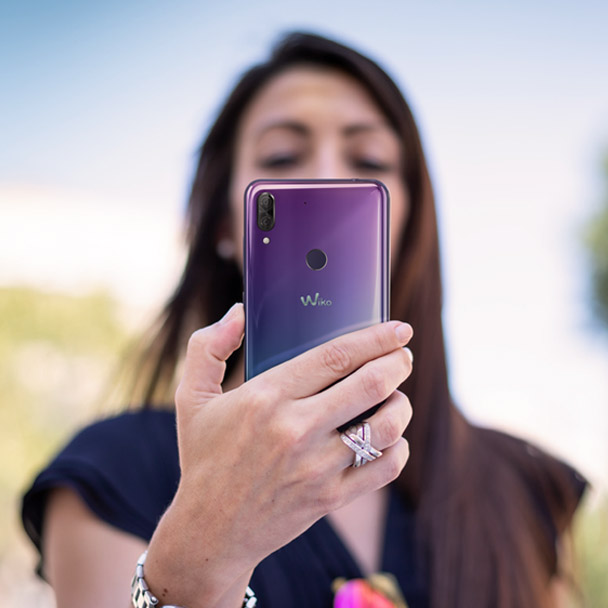 Swift
Face Unlock
Why lose time inputting codes or passwords? Access your smartphone in less than a second by simply looking at it with Face Unlock, or by using Fingerprint.

Easy
smartphone payments
All about daily practicality! For faster daily transactions and sharing, the built-in NFC chip* facilitates contactless payments, easy pairing and travel card practicality. *NFC optional
Classy style
The premium finish is accentuated by a glossy effect, made for a touch of elegance.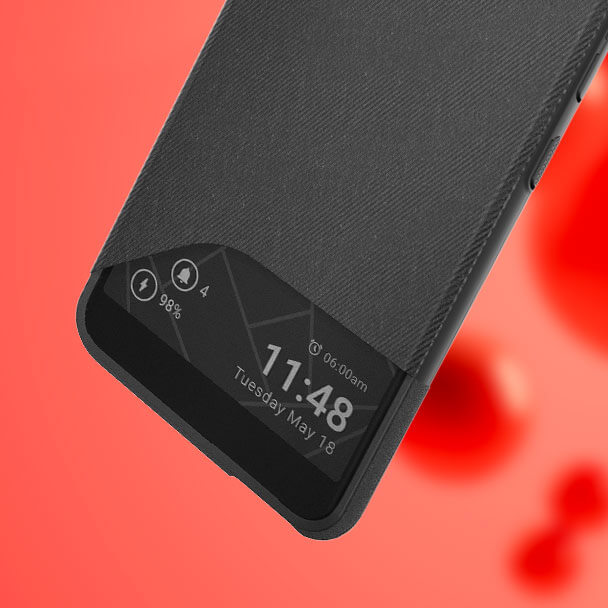 Elegant smart folio
Smart and slim protection. Remain connected to your daily updates and essential information: entry calls, songs info and notification counter.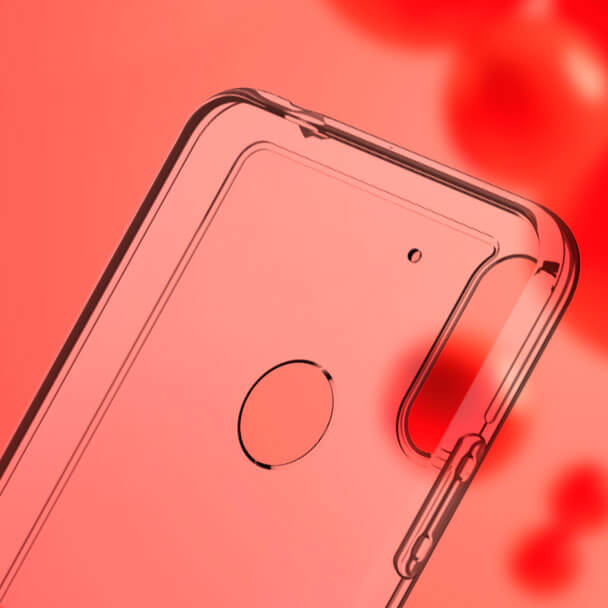 Slim protective case
Clear. Robust. Dual purpose. The raised display frame and shock absorbent bumper ensure optimal protection, doubling as an ergonomic grip!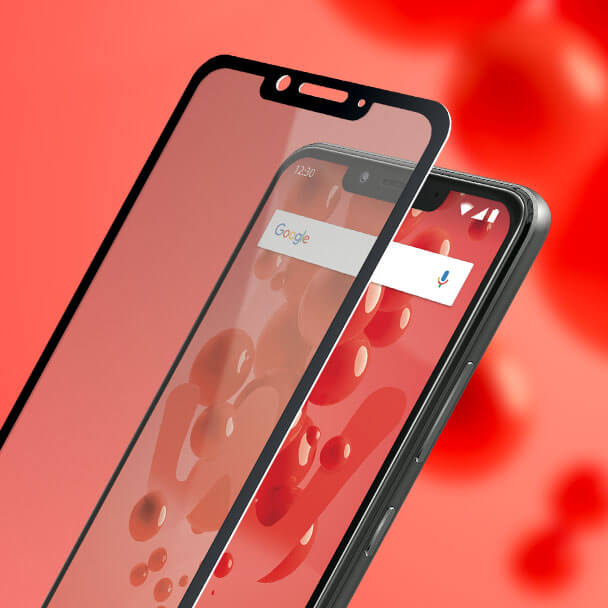 Tempered glass
The ultra-resistant printed glass is anti-fingerprint. A 2.5D design ensures a perfect fit and touchscreen sensitivity.